Trystorme
Tel. 01241 828528 email trystorme@btinternet.com

Home Dog Cage's Custom Made for Cars and Vans Accessories
Kennel Panels Kennel Accessories Puppy Pens Price List Contact

Dog Cages for Cars and Vans
All our Custom made Dog cages are fully lockable and are available in various formats.

For example, single door, double door with removable center partition and optional rear escape door.

All our custom made Dog cages come in a bright zinc plated finish and are manufactured in 2"*2"*10g mesh

On a sturdy round bar frame with galvanized steel floor tray.

Each Dog cage is tailor-made to suit your vehicle and designed to try and maximize the space available.
Please Click on Photo for larger view
"Please note we no longer manufacture the Deluxe split door style cage ! "
Please Scroll Down to View Car and Van Cages
Tel. 01241828528
Email trystorme@btinternet.com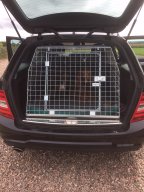 Merc C Class Estate
customer photo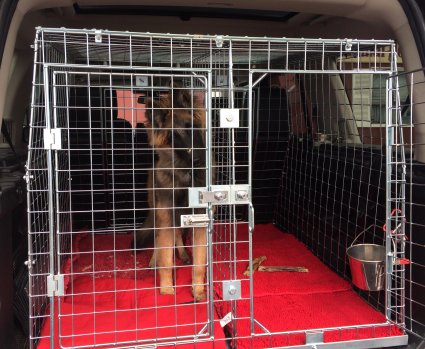 I love my new cage !
Kathy Madden [Montage] New York USA
Land Rover Discovery 4 [LR4]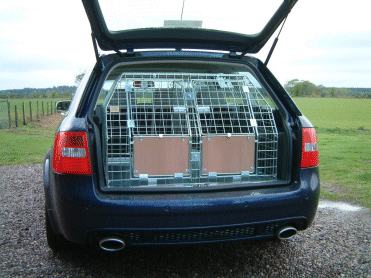 Audi RS6 fully shaped deluxe cage.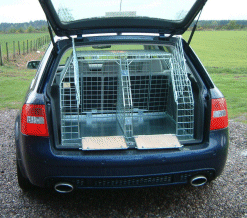 Transit Van
[2 large compartments on the bottom and 2 triples above]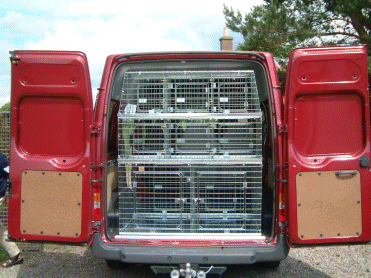 Mazda 6 Estate std double door cage.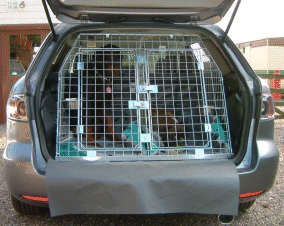 Astra std double door cage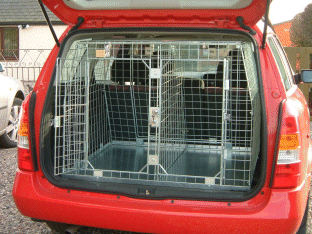 Single door std cage in Mini with seats folded down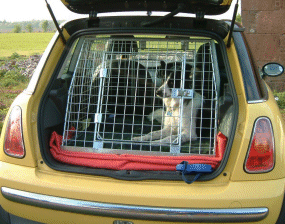 Single door std cage in Skoda Octavia
Mercedes E Class Estate fully shaped deluxe cage .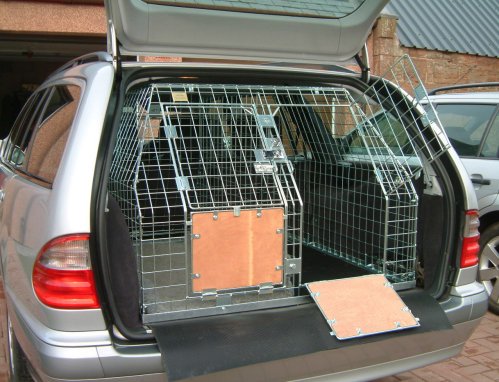 Audi A4 Estate, single door Deluxe cage.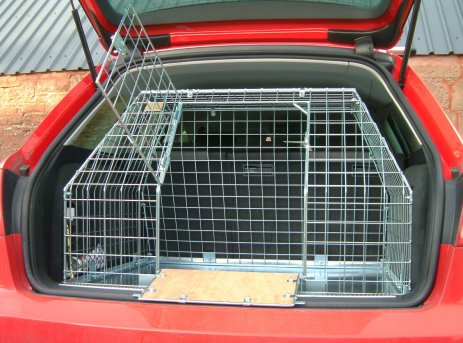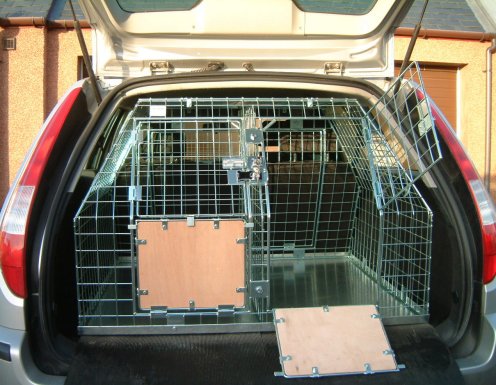 Ford Mondeo dbl door Deluxe cage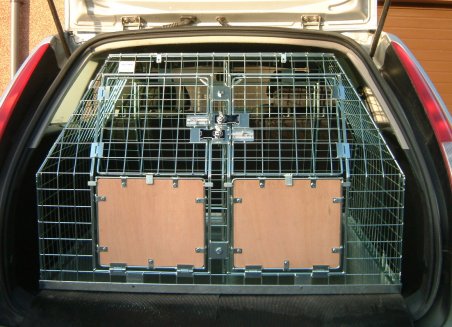 Hyundai i30 sgl door deluxe cage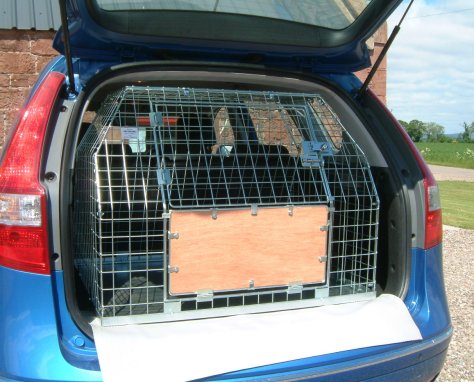 Ford Transit Sport fitted with cages for large dogs with storage above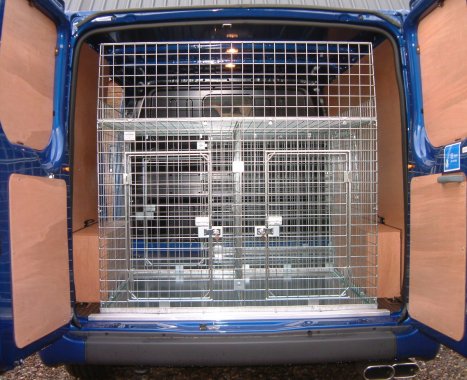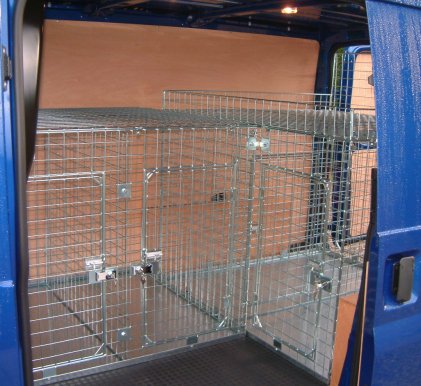 Mercedes Vito dual liner van 2 up / 2 down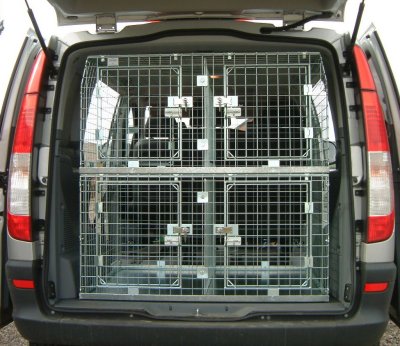 New Citroen Dispatch Van 2 up / 2 down.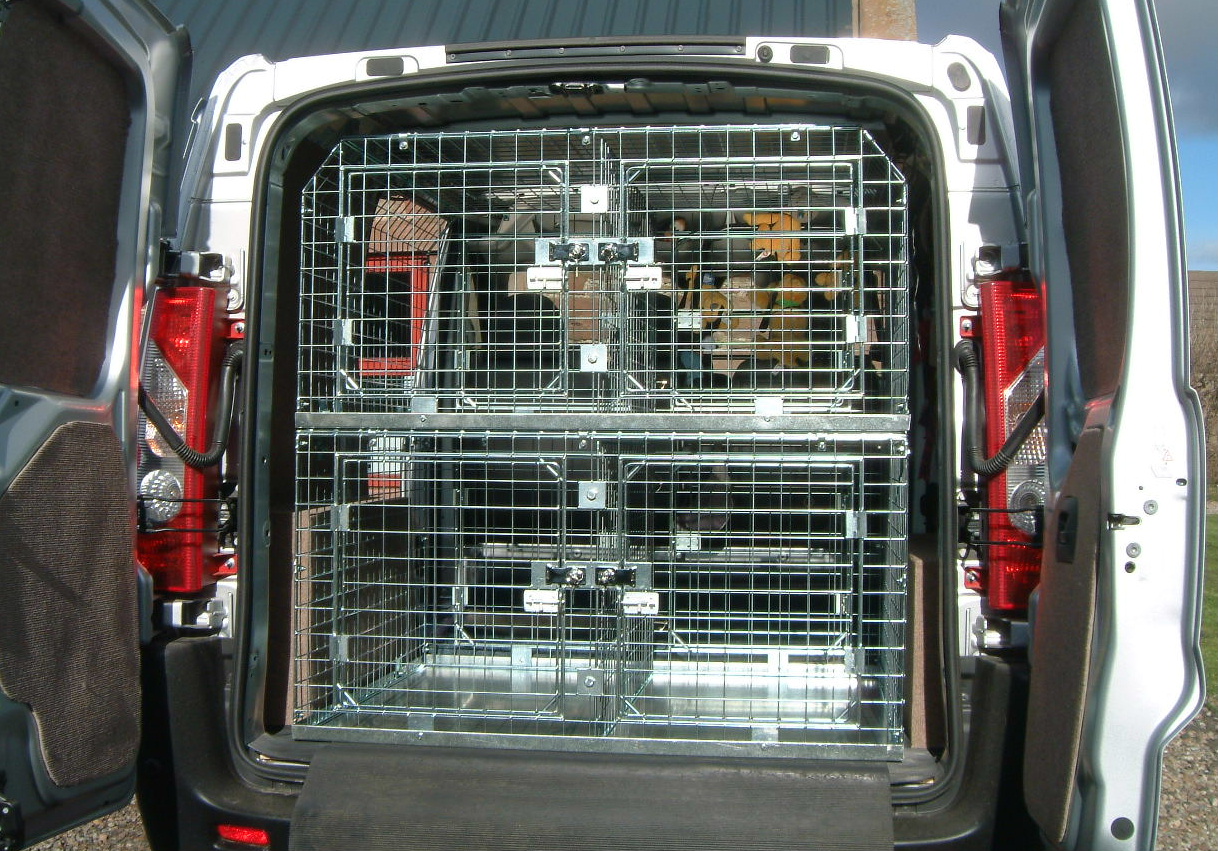 Mercedes-Benz Vito Dualiner with Platform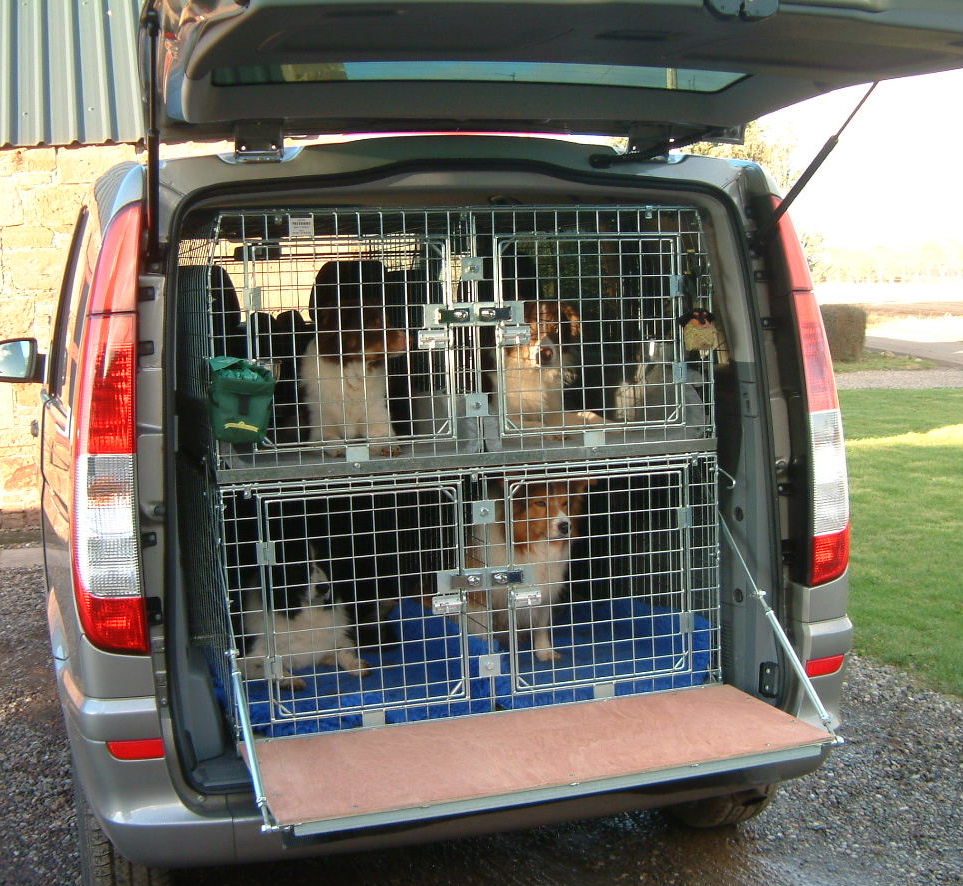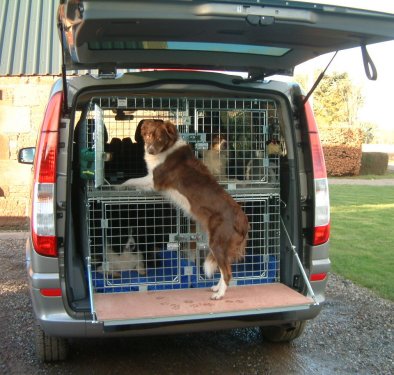 Some girls just love the attention and their photo taken, what a star!
New Dispatch Van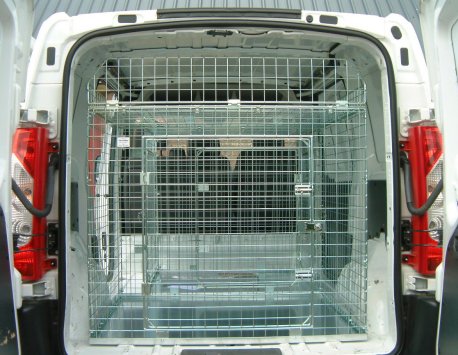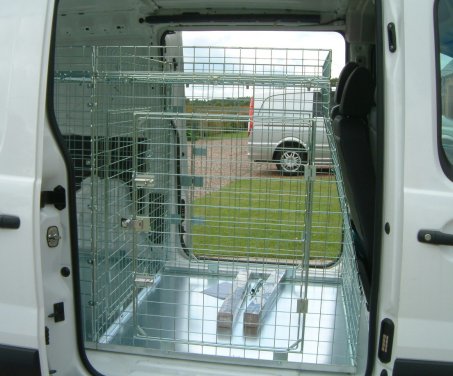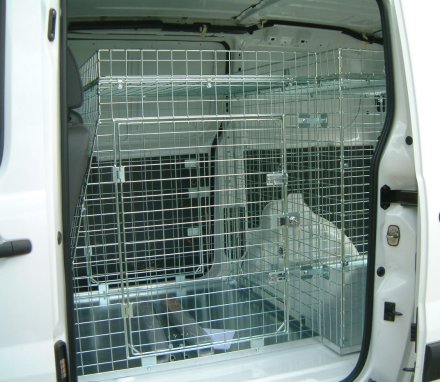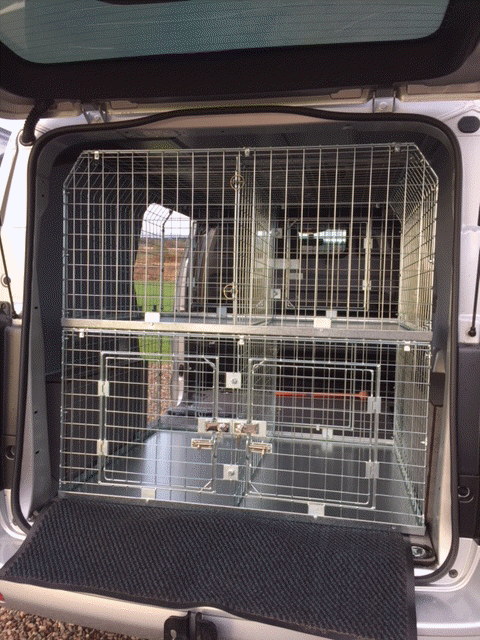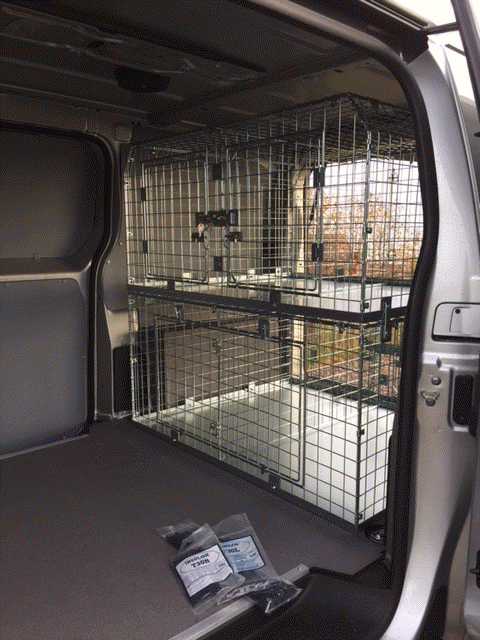 Toyota Proace Van Cages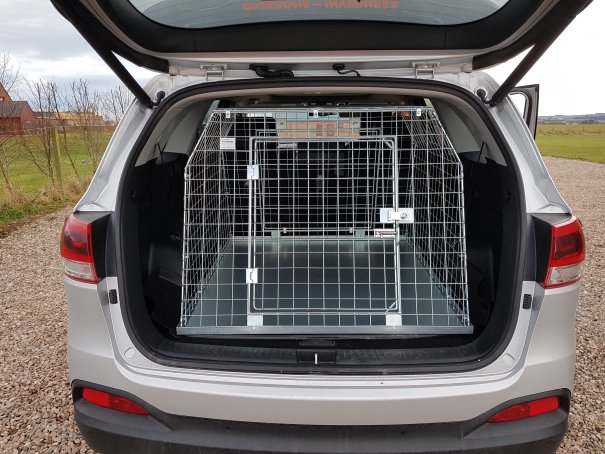 Kia Sorento 2017 model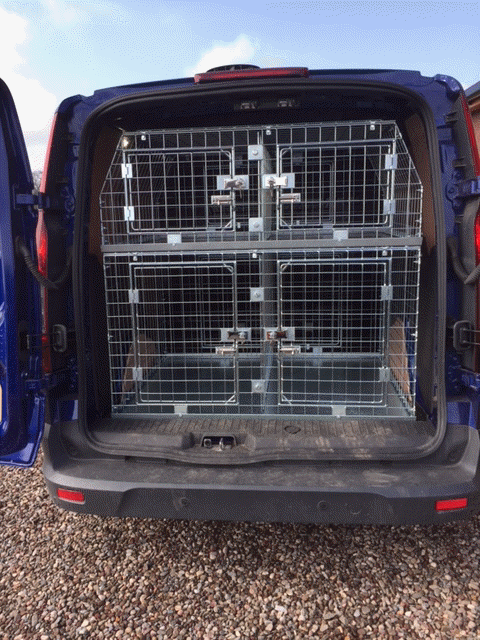 Ford Transit Connect Van Cages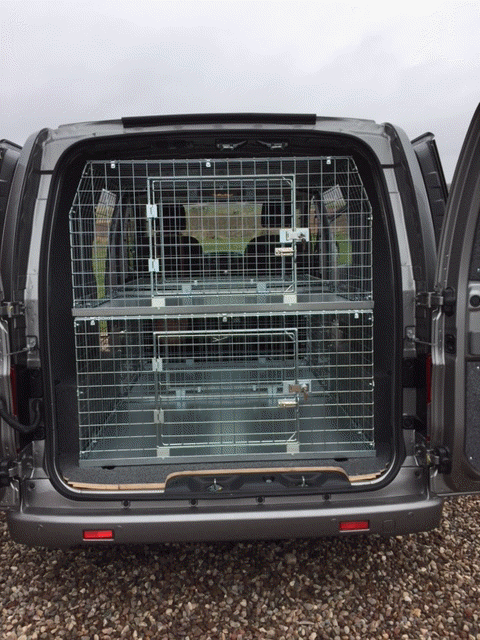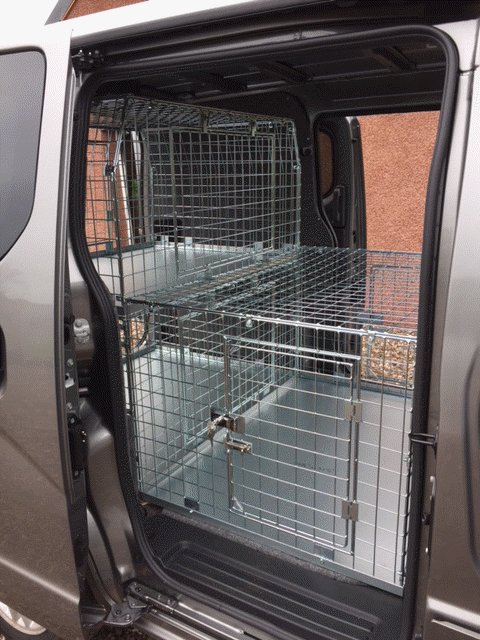 Nissan NV 200 Van Cages
Tel. 01241 828528 email. trystorme@btinternet.com

Home Car & van dog Cages Accessories Kennel Panels Kennel Accessories Puppy Pens Price List Contact

Tel. 01241 828528 email trystorme@btinternet.com